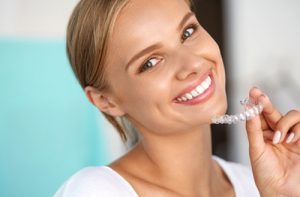 Invisalign or invisible braces are similar to bleaching trays which are a custom made set of stronger trays fabricated using highly sophisticated software and scientific equipment. The trays are worn over your teeth (invisibly) full-time and changed to the next set of trays every two to three weeks after evaluation. A recommendation can then be made by your dentist regarding the probability of a successful outcome with Invisalign as opposed to traditional braces.
An evaluation of jaw bones and teeth is done using x-rays and pictures before the requirement of Invisalign.
Call or email us to schedule a consultation.
Ready to Book An Appointment or Have Emergency Needs?
Get a Consultation for Braces,Invisalign or Implant Treatment