A dental bridge is a fixed prosthesis which replaces a missing tooth or teeth.
A bridge consists of 3 basic units, an artificial tooth replacing a missing one, and two anchor crowns on either side of it.
REASONS TO GET A BRIDGE
To replace the lost tooth.
To restore your smile.
To restore speaking and chewing ability.
To prevent drifting of teeth causing unsightly gaps.
To prevent over-eruption of opposing teeth into missing space.
You can discuss with your dentist to learn more.
Before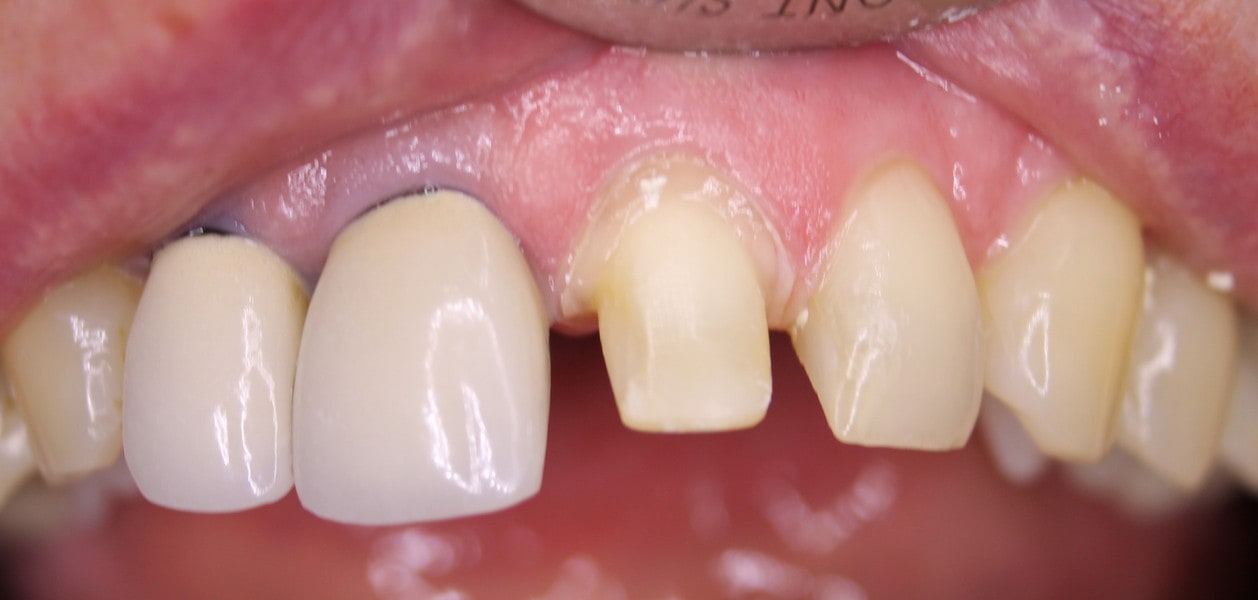 After
Ready to Book An Appointment or Have Emergency Needs?
Get a Consultation for Braces,Invisalign or Implant Treatment